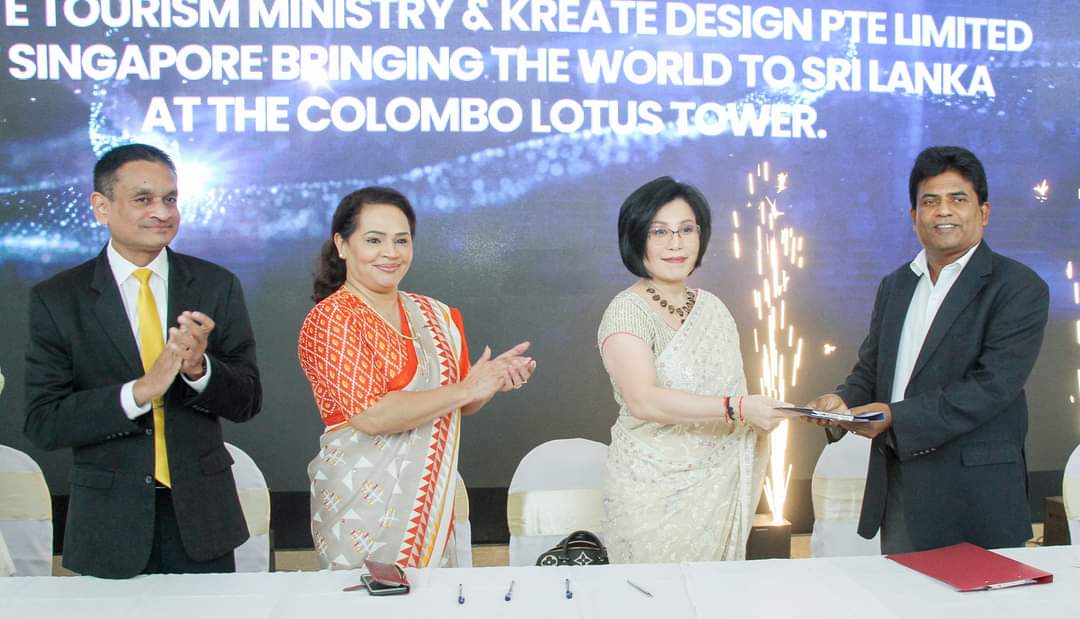 Lotus Tower Management Company (LTMC) is limited to the operation of the casino and entertainment area at Kreate Design Pte. Colombo Lotus Tower in Singapore.
Pursuant to a deal signed with LTMC last Friday, the Singapore-based renovation and interior design firm will lease one floor of the tower base of the 44,000-square-foot Colombo Lotus Tower.
At a press conference held Friday to sign the deal, Tourism Minister Diana Gammage claimed the investment would bring in $1 billion over the next three years, but did not provide details to back up the figure.
A full-scale casino and entertainment area, including water sports, will be developed at Lotus Tower within the next six months, according to a statement issued following the media briefing.
Under the terms of the 10-year contract, LTMC will receive a refundable six-month deposit and the company is expected to begin operations in April next year. Lease payments increase by 10% every two years. (newswire)