England manager Gareth Southgate has confirmed that captain Harry Kane will be available for Friday's World Cup match against USA.
The England captain sprained his right ankle in the second half of Monday's 6-2 win over Iran and played 25 minutes before being replaced 76 minutes later and undergoing a scan to determine the extent of his injury. .
in an interview with ITVSouthgate said:
Jamie Redknapp explains why Harry Kane's leadership is key to England's chances in Qatar.

"We just checked on him to see. I think when you're treating things, it's important to know exactly what's there, and that's all good.
"It's more the leg than the ankle. Really, it was a bad challenge, but luckily I think we got away with it fairly lightly.
"I [holding my breath] It was like that when he got on the pitch, but since he's been playing everything has been fine."
Jordan Pickford has told the media that Harry Kane is back on the grass with his teammates after being sent off in England's game against Iran.

The update follows Jordan Pickford's confirmation that Kane trained with the rest of the team on Wednesday.
"I think he's good. He's probably a little sore, but he's on the grass today. He's fine," the goalkeeper said.
Maguire to start against USA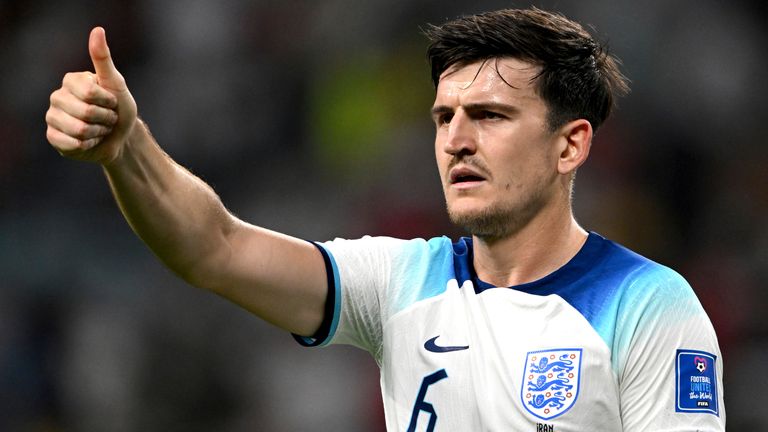 Harry Maguire will start tomorrow against England against the USA and will earn his 50th cap.
Maguire, who was England's controversial starter on opening day against Iran, delivered one of the most assured performances of the season.
He hit a header in the early stages and assisted Bukayo Saka for the opening goal.
There were concerns about Maguire's fitness for the second game in Group B after he missed the Iran game due to illness.
However, he is now recovering and is fully involved in training for England.
Meanwhile, England teammate Jordan Pickford jumped to Maguire's defense after much criticism and lack of game time at Manchester United this season.
"He needs to be respected more, but all footballers are criticized. I think it's a little unfair. His performance on the pitch shows how good he is."
"He was unbelievable. He was really good last night, he had an assist and he could have taken a penalty because the VAR call was against us."
"I have a great relationship with him. Most of my camps have Harry in front of me and he's in a really good place right now."
Souness: Kane had to save himself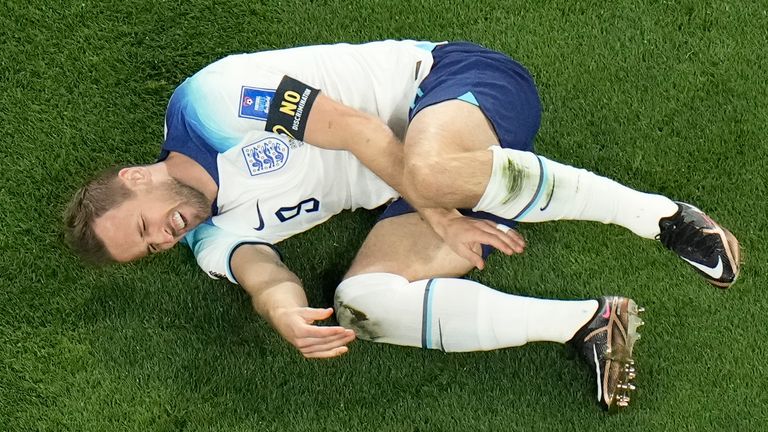 Sky Sports' Graeme Soness told ITV:
"I look at England as a manager and when I see a challenge I think 'this boy has history on his ankle'.
"He was a little still. He wasn't right. He was walking on it carefully. I'm thinking, 'He's gotta get off now.' 27 minutes running on that ankle."
"Some players need to save themselves. He's a goalscorer. He thinks 'I have a goal against Iran and I'll stay there'. I think it's wrong. "
"I think the manager should have fired him immediately.
"I have written about this competition before coming here, but I think England will do really, really well as long as Harry scores a lot of goals. I don't know who will win the goal.
"So I think it could have been avoided. For me, it's up to the coach because a player who wants to be the top scorer in this competition behaves in a selfish way in those situations. He I need to save myself from there.
"He should have gotten off right away. He should have put him on the ice right away and put him up high."